Message from Director of Tokyo College
Tokyo College is a place where outstanding researchers and intellectuals from both Japan and overseas gather to bridge disciplinary boundaries by working diligently with the faculty, staff, and students of the University of Tokyo towards the creation of new knowledge that contributes to the "Future of the Earth and Human Society."

As a young, dynamic organization that was only just established in 2019, we take on various new challenges that the University of Tokyo had been unable to tackle previously. We do all that is necessary to promote the internationalization of the University of Tokyo.

In addition, we place particular importance on two-way exchanges with students and the general public. Your donation will be used to sustain the operations of Tokyo College and to further develop our overall activities.

We would like to create a variety of opportunities for interaction with our donors, such as lectures planned specially for donors, informal gatherings where donors can speak with our members, and opportunities to listen directly to opinions and suggestions.
We greatly appreciate your strong support.

About us
Tokyo College is an organization like no other. Founded in 2019 as an interface between the University of Tokyo and overseas researchers and research institutions, our goal is to make the University of Tokyo a "Global Center of Knowledge Creation" that contributes to the future of the Earth and human society. In order to achieve this goal, we invite outstanding researchers and intellectuals from overseas and plan cross-disciplinary collaborations with researchers within the university.

Another one of our goals is to make students and the general public aware of the fascination of learning, as well as promptly inform them about original and cutting-edge knowledge that has emerged at the University of Tokyo. We accomplish this through a combination of lectures, symposia, and the website. By connecting research both from within and from outside Japan, we create a place wherein we are able to consider various aspects of future society together with the people.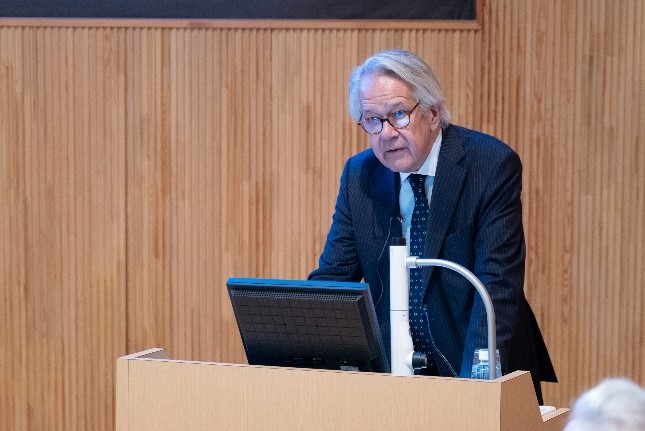 Our Philosophy
Core Philosophy: Joy of Discovery and Power of Knowledge
Research Theme: The Earth and Human Society in 2050
Interdisciplinary Research Themes:
1) Digital Revolution and Future of Humanity
2) Tackling the Planetary Boundaries through Interdisciplinary Approaches
3) Japan Viewed from Inside and Outside
4) Humanities in 2050 – World Philosophy, World History, and World Literature
5) Life and its Value for Future Society

Our Activities
We engage primarily in the following four activities.
1. Inviting distinguished researchers: Either in cooperation with the various departments of the University or in accordance with the research plan of the College, we invite distinguished researchers and intellectuals from both abroad and within Japan to stay at the College for a set period of time.

2. Cultivating early career researchers: We recruit excellent early career researchers who advance research relating to one of our primary themes and foster them in cooperation with researchers within the university.

3. Research collaboration: We advance cutting-edge, cross-disciplinary collaborative research between invited researchers and intellectuals and the University, as well as between researchers affiliated with the College, in order to produce new knowledge needed by the modern world.

4. Knowledge sharing: Through lectures and symposia by invited researchers, intellectuals, and affiliated researchers, we promptly share cutting-edge, cross-disciplinary research with students and the general public. We also make an effort to encourage dialogue among researchers, students, and the public.

Researchers at the forefront of the world
At Tokyo College, we exchange perspectives and conduct joint research with prominent researchers who are active at the forefront of various fields around the world, as well as disseminate cutting-edge research. We have also welcomed Nobel Prize laureates as speakers.

How your donation will be used
Donations will be used to support the overall activities of Tokyo College, such as the following:
- Inviting distinguished researchers,
- Organizing symposia and other events,
- Employing early career postdoctoral researchers,
- Providing personnel expenses for management staff.
Funds will be allocated as needed depending on the amount collected.

Project Leader
HANEDA MASASHI
Director of Tokyo College