Support female researchers, and help us attract more bright and promising talents to the fields of physics and mathematics
支持女性研究人员,帮助我们吸引更多聪明有为的人才进入物理学和数学领域
Opportunities for women researchers in academia are being lost, and this is especially true for women researchers in science and engineering. We must first get out of the minority. We would like to ask for your support in expanding the scope of activities of female researchers in science, particularly mathematics, physics, and astronomy.

女性研究人员在学术界的机会正在流失,科学和工程领域尤甚。我们必须率先打破科研群体中的比例失衡局面。因此,希望能够得到您的支持,帮助拓宽女性研究人员在科学领域,尤其是数学、物理学和天文学等领域的发展空间。
International Diversity Promotion Fund by Kavli IPMU
卡弗里宇宙物理与数学研究所国际多元化促进基金
International Diversity Promotion Fund by Kavli IPMU
-Chien-Shiung Wu Honorable Postdoctoral Fellowship-

The Chen-Shiung Wu Honorable Postdoctoral Fellowship, also known as the Wu Fellowship, is a pioneering effort to employ female researchers in physics and mathematics, which are extremely rare in Japan.

To date, the World Premier International Research Center (WPI) has comprehensively promoted the activities of female researchers, including a visitor program for female researchers, internship support for undergraduate students, awareness-raising related training, and childcare support, so that female researchers, including students and graduate students, can engage in research with ease. 

We established the Wu Fellowship with the aim of supporting the recruitment and providing adequate funding for female researchers.

The Wu Fellowship can provide strong support for the promotion of female researchers in the fields of mathematics and physics, where the trend of lost opportunities is most pronounced, and can spread news about researchers and their research around the world.

吴健雄荣誉博士后奖学金(又称吴氏奖学金)积极聘用物理学和数学领域的女性研究人员,其开创性尝试在日本是极为罕见的。

截至目前,我所作为世界顶级科学研究中心(WPI),已推出一系列综合型措施,促进女性研究人员的发展,如女性研究人员访问项目、本科生实习支援、提高认知的相关培训和育儿支持等。保证了包括本科生和研究生在内的女性研究人员能够安心从事研究活动。 

此次设立吴氏奖学金的目的在于促进女性研究人员的聘用,并为她们提供充足的研究资金。

在女性的机会丧失趋势尤为明显的数学和物理学领域,吴氏奖学金可以为女性研究人员的晋升提供强有力的支持,并在全球范围内推介相关研究人员及其研究活动。


Use of support
捐款用途
Your warm support will be used to hire female researchers and support their research activities as Wu Honorary Postdoctoral Fellowship.

The Wu Fellowship is a three-year fellowship for female researchers from all over the world who are interested in joining Kavli IPMU's research program to unravel the mysteries of the universe.

您的热情援助将帮助我们聘请女性研究人员,并支持她们在吴荣誉博士后奖学金项目期间的研究活动。

吴氏奖学金是一项为期三年的奖学金,奖励对象是来自世界各地有兴趣加入卡弗里宇宙物理与数学研究所,从事揭开宇宙奥秘相关研究的女性研究人员。


The First Wu Fellowship

Dr. Man-Wai Cheung
Cheung was Harvard University-Benjamin Pierce Fellow before being awarded the first Wu fellowship postdoc of Kavli IPMU.
She specializes mathematics in the field of representation theory and mirror symmetry.

首位吴氏奖学金获得者

张汶慧博士
入选卡弗里宇宙物理与数学研究所首位吴氏奖学金博士后之前,曾任哈佛大学本杰明·皮尔斯研究员。
数学专业。主要研究方向为表示论和镜像对称性。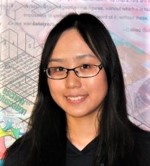 Request for Contribution
捐款请求
Message from Kavli IPMU Director
This program will make its presence known to women researchers around the world, and a small but mighty light from Kavli IPMU will travel the globe. I believe that this will be a catalyst for the realization of dreams for women researchers in many parts of the world that had been on the verge of being given up on. Your contribution to the Wu Honor Postdoctoral Fellowship will provide strong support for young female researchers with such potential.

卡弗里宇宙物理与数学研究所所长致辞
这项计划将让全世界的女性研究者了解本奖学金的存在,来自卡弗里宇宙物理与数学研究所这束微光小而有力,终会点亮全球。我相信,它将成为世界上许多濒临放弃的女性研究者实现梦想的催化剂。您对吴荣誉博士后奖学金的贡献,将为这些具有潜力的年轻女性研究者们提供极大的支持。

Project Leader
项目负责人

Prof. Hiromi Yokoyama
Deputy Director
Kavli Institute for the Physics and Mathematics of the Universe, UTIAS
(Kavli IPMU)

横山广美教授
副所长
卡弗里宇宙物理与数学研究所,UTIAS
(Kavli IPMU)